Launching of Hibah Amanah for CDS Account Holders.
Date: 08/06/2023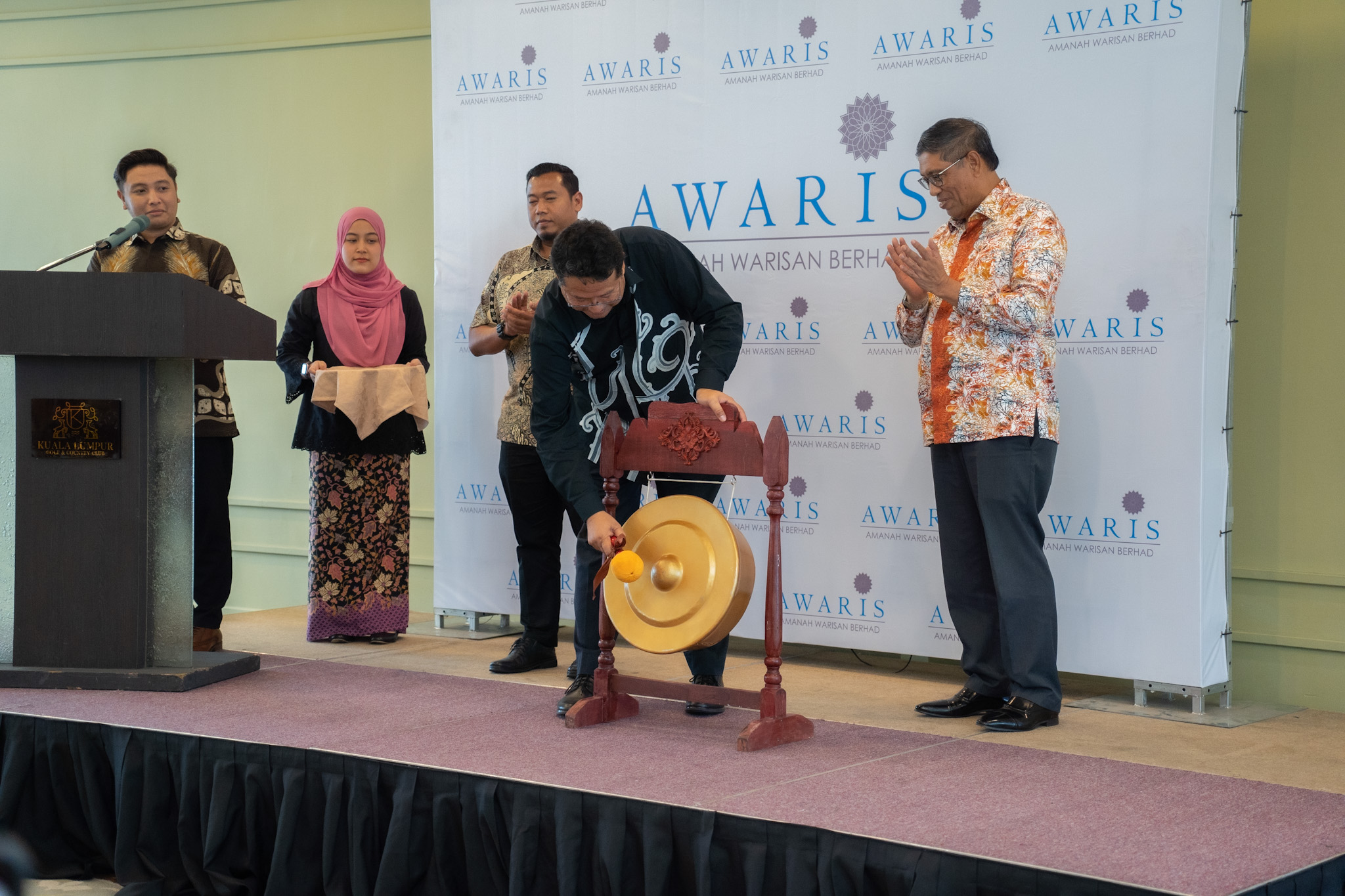 Gimmick launched by Proj Adj. Dato' Ahmad Saruji and Awaris Partners, Datuk Baharom.
Amanah Warisan Berhad ("AWARIS"), the leading digital and shariah trustee in Malaysia, recently hosted an event to launch its latest product; Hibah Amanah for Central Depository System (CDS) account holders. The product is owned by AWARIS and recognised by Bursa Malaysia Shariah Committee.
AWARIS has been in discussion with Bursa Malaysia since the beginning of 2021 to introduce a new legacy planning instrument for investors with CDS investment accounts on Bursa Malaysia.
Multiple meetings have been organised with AWARIS's Shariah Advisors to ensure the success of this product. The structure of this product has been amended and deliberated multiple times in order to comply with Shariah laws and other applicable laws, such as the Companies Act 2016 [Act 777] and the Securities Industry (Central Depositories) Act 1991 [Act 451].
Chief Executive Officer and Managing Director, YBhg. Prof. Adj. Dato' Ahmad Saruji Abdul Aziz said this product will accelerate the estate administration process for investors in Bursa Malaysia who invested in counters based on Shariah principles. He assured that the existence of this product will reduce the likelihood of disputes between investors' beneficiaries.
"With the availability of this product and Bursa Malaysia's support, I hope that more financial institutions, government-linked companies (GLC), and co-operative societies can make Hibah Amanah as an alternative inheritance instrument for all its clientele." he said.